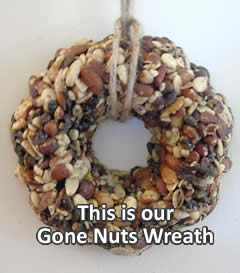 Fall is a great time to feed wild birds. Feeding the right food will attract a wide variety of both resident species and migrating birds. Think of it as your back-yard buffet!
There are some misconceptions about feeding birds in the fall…. such as the birds won't migrate south because you are offering them a steady source of food. Not true! In actual fact, feeding birds in the fall help with their migration. Migrating birds require a ton of calories for the energy and strength to fly thousands of miles south, as well as helping the resident birds build up fat reserves to survive a Canadian winter.
In the fall, many birds enjoy the natural harvest of wild berries, fruits and seeds. You will notice that some of your back yard visitors will change as some migrate south and more northern migrants arrive; such as from our beautiful Boreal Forest. They will welcome an easy source of good food.
It is very important to be consistent with supplying wild birds with nourishing feed. You certainly won't be their only source of food, but you can be one of their stops in their food circuit. In addition, it also helps migrating birds learn where to go next spring for good food. This will increase the size and diversity of your backyard flock.
Four the Birds's hand-pressed blends are made of quality seeds, fruit and nut mixtures, containing a high oil content, many calories and specially designed to attract a wide variety of birds. Not to mention making feeding wild birds an easy task for the bird watchers.
To birds, our Gone Nuts Wreaths, are like Thanksgiving & Christmas supper all in one.
It is high in oil content and lots of calories.
The birds love it.